Advy Chemicals
Brand and Marketing Communication Design for a pioneer in IVD regents based in India. From Antigens, Antibodies, Diagnostic Kits, they do it all. With a WHO PQ on their malaria kits have made them stand out on a global level.
Services:




Identity Design, Campaigns, Marketing Materials, Merchandise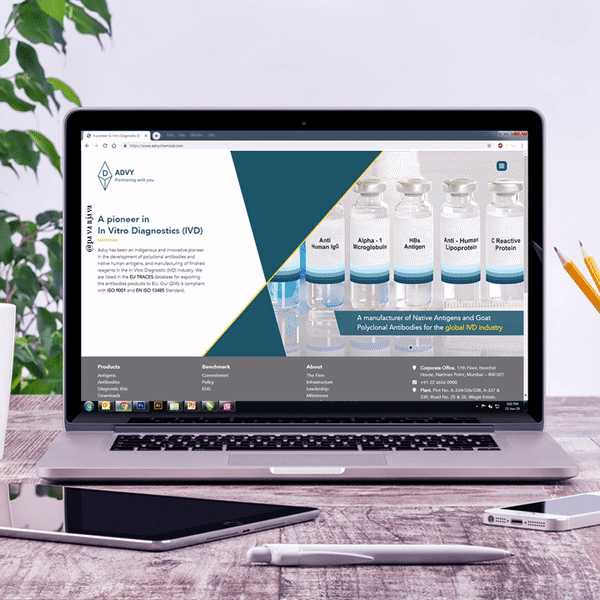 Product Leaflets with Jacket
Social Media Post - Instagram
Social Media Post - Facebook
Social Media Post - Linkedin
Actim Prom & Partus Marketing Materials.